June 19th Update
New York Store Reopening and New Hours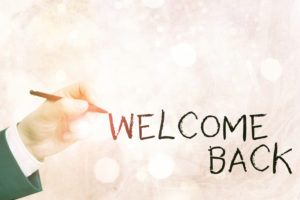 June 19th Update – Hallak's 2nd Avenue location will reopen tomorrow with our new updated (temporary) store hours – and we cannot wait to see you.
Both locations (Bergen County and Manhattan) will now be open Monday through Saturday 8am – 4pm and Saturday 8am – 3pm.  We will also be picking up in Manhattan six days-a-week again. (New Jersey's delivery schedule has not changed so will remain the same.) The Hamptons route will also continue throughout the summer (Wednesdays and Saturdays).
Along with Hallak's interior services, we are also now offering home disinfecting and an anti-viral fogging process. For more information on this service, please email Joe Hallak directly at jjh@hallak.com.
Throughout these tough times, you have remained loyal – and we truly appreciate you reaching out.  When we added wash-and-fold to our list of services, it was presumed temporary.  However, we plan on keeping this service running.
Thank you for your patience.  These last few months have not been easy, but we are slowly returning. We appreciate your patience, loyalty and kindness.