Think Pink 2020 at Hallak Cleaners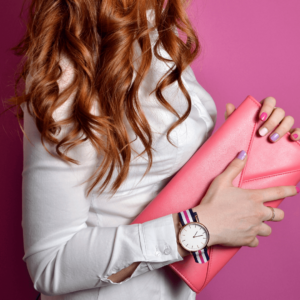 Think Pink 2020 at Hallak Cleaners is coming to an end. However, we will continue to have hope and do our part.
If you are unfamiliar with Hallak's pink pride, allow us to quickly explain. Every year, we donate a portion of our October cleaning proceeds from all pink garments in hopes of finding a cure and awareness.
At Hallak, we love pink –  and it doesn't have to be 'Hallak pink'!  Along with being a great cause, it looks great. There is shade for everyone. And yes, you can certainly wear pink in the fall.
If you prefer a pastel pink, we encourage you to pair with light colors. Often, lighter colored clothing and accessories can become victims of dye transfer. Not fun. With any sign of transfer, we encourage you to stop by or schedule a pick up for a proper evaluation.  Depending on the fabric and dye, we may be able  to remove and/or camouflage.  Questions? Email info@hallak.com or call (212) 832-0750.
Continue to wear your pink all fall and winter long. There are plenty of autumn choices in a range of shades.  For your more casual items, consider our wash-and-fold service. And of course, our couture dry cleaning is always here for you. Let's not forget our specialized leather, suede and fur department either.