Handbag Cleaning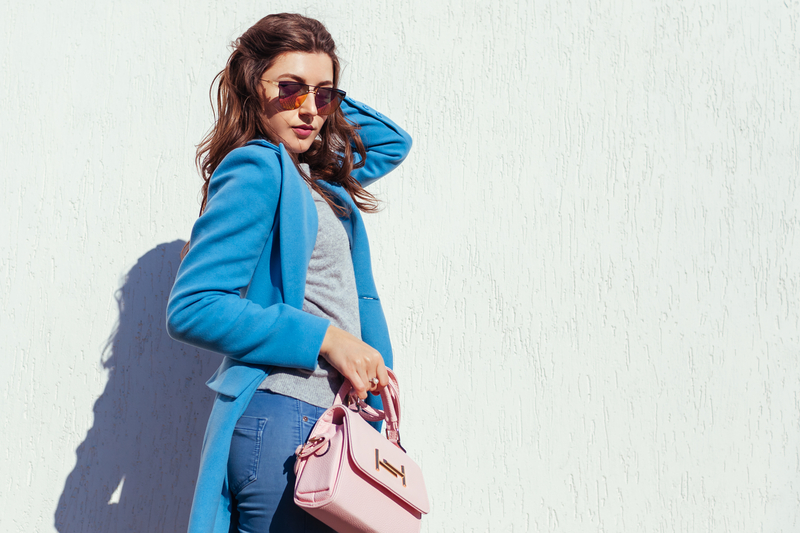 Hallak Cleaners' specialty designer handbag care.
Whether the material is fabric or leather, each purse is carefully inspected,  hand-cleaned and refinished.  Equally important, our accessory department has extensive experience with a wide array bags including: Burberry, Chanel, Christian Dior, Coach, Gucci, Hermes, Longchamp, Prada, Pucci, Salvatore Ferragamo, Tods and Yves St. Laurent. In fact, many of these boutiques refer Hallak to their clients.
Fabric Handbags & Purses
Fabric handbags are carefully hand cleaned.  At no additional charge, we apply a stain protectant (DuPont Teflon or Scotchgard).
Suede Handbags & Purses
Hallak's team evaluates every suede handbag.  Then, we determine which cleaning processes is best suited.  After its professional cleaning, oils and colors are restored.  For best results, clean your suede handbags regularly.  When they are slightly soiled,  send them to Hallak.  It is best not to wait.  By acting early, you run less risk in permanent issues such as discoloration.
Leather Handbags & Purses
When cleaning your leather handbag, Hallak's specialty leather departments pays special attention to those hard to remove stains.  Along with the latest in technology, we have over fifty plus years of experience.  (All cleaning is on premises.)
For more stubborn stains, we use expertly mixed colors to camouflage them.  Otherwise, repeated cleaning may cause disturbance in skin's look and feel.  As a result, we rescue many handbags!  Customers are thankful of the time-consuming master mixing process.
Crocodile Handbags & Purses
A luxury, crocodile handbag can easily cost five figures. These special pieces require the very highest level of skill and craftsmanship. Hallak's has a proven track record of handling the rarest and most valuable designer purses.
For the best results, clean handbags routinely.  For example, allowing a stain to settle can be detrimental.  Stains will be harder (or impossible) to lift.  Regular care will keep that prized purse positively picture perfect!
While Hallak Cleaners makes every attempt to restore all bags to their original beauty, certain stains may not be removable.  What are you waiting for? Schedule your pick-up or stop by either location today!