TAILORING AND ALTERATIONS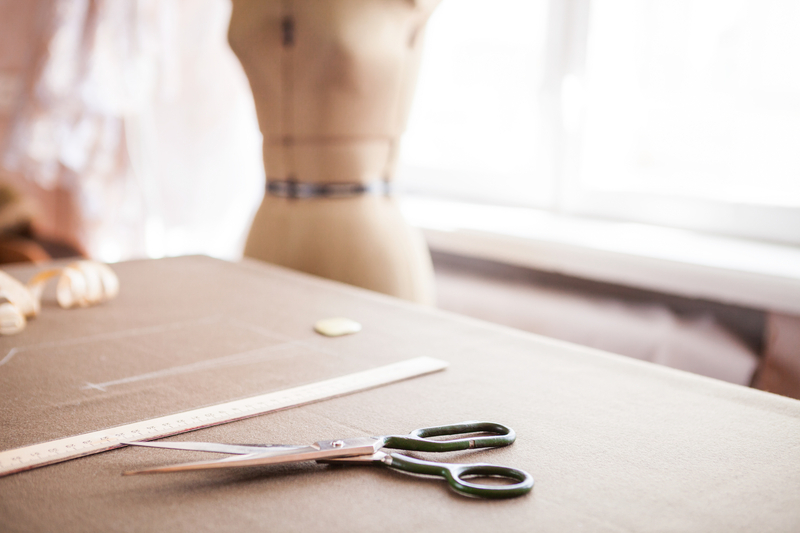 Hallak's expert tailoring and alterations are available at both locations – Bergen County and Manhattan.  While appointments are not necessary, we suggest calling ahead.  Questions about alterations? Feel free to email info@hallak.com.
We offer clients an unsurpassed team of professionals for your tailoring, restyling and alterations.  Let us assist you with the care of all your fine men's and ladies' fashions. Whether you need a simple cuff or hemline – or a major remodeling, you will find our alterations staff to be considerate, attentive and knowledgeable.
Our staff is well-versed in couture design nuances. Whether it be Chanel, Armani, Brioni, Burberry, Chanel, Dolce & Gabbana, St. John, Prada or Yves Saint Laurent – you can count on our staff to have the right touch to get the job done perfectly.
Wedding Alterations
In addition, Hallak offers wedding gown alterations and tuxedo tailoring.  Formal wear requires an artist's touch.  Our team understands the importance of following a design's lines.
For example, taking in a bridal gown has its own complexities.  A seamstress may take in from both sides, move a zipper, adjust boning and more.  Typically, bridal dress alterations take several months. While we follow a general 'schedule', Hallak works with each couple.  At times, there are rushes – and we are happy to help. (No additional charges for rushed pieces.)
Both retail locations are equipped with a complete line of professional sewing equipment.  This allows our team to properly handle fabric, suede, leather and fur. Additionally, Hallak is a trusted name for reweaving, block,  major and minor repairs, re-lining, hand-mending of knitwear  and more.
With over fifty years of couture care experience, Hallak is a trusted drycleaner in New York, North Jersey, Greenwich, Westchester and more.  Schedule a pick-up with ease by calling (212) 832-0750 or the Hallak app.