2021 Penny Sale – Ends Tomorrow!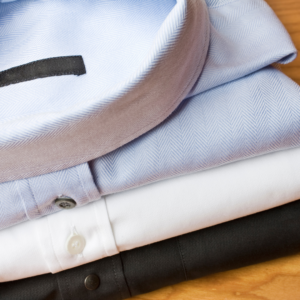 Hallak's 2021 Penny Sale is ending tomorrow. There is still time to take advantage of this annual event.
For many of our longtime customers, they know all about the annual anniversary sale. In fact, we often receive emails right around January asking for the start date. This is your friendly reminder that the Penny Sale ends tomorrow, February, 27, 2021.
Fortunately, there is still time to get together your three-of-a-kind sets. You will pay regular price for two of the items – and the third item's cleaning cost is a penny.  Suits, dresses and coats are welcome!  This sale is for our award-winning dry cleaning.
Of course, you can still schedule a pick-up for your wash-and-fold too. Remember, our laundry service is simply a wash, dry and fold. If you would like specific care requests, we kindly ask that you choose dry cleaning for those items.
Throughout this past year, you have been here for us. So, the Hallak family knew that we had to keep this annual Penny Sale tradition alive. If you have already taken advantage of this great deal, thank you! And if you are interested, we suggest you gather your garments asap. Then, stop by either of our store locations – or schedule your pick-up.