Hallak Anniversary Penny Sale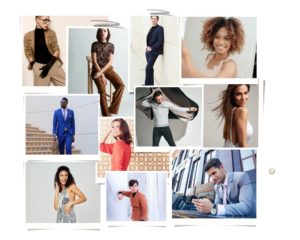 Happy Hallak Anniversary to us!
This year's annual sale runs February 13th thru February 27, 2021.   It is important to note that both store locations  will be closed Monday, February 15th (Presidents' Day).
Here's the sale breakdown.
Bring in three garments of a kind (e.g. 3 dresses, 3 pants)
Pay regular price for the first two items*
Third item will be cleaned for one cent!
*The one cent pricing applies to the lowest cleaning price.
Please remember only three of a kind apply.
Feel free to bring in as many sets of three as you would like.
Offer excludes window treatments, storage and tailoring.
Pretty straightforward, right? No gimmicks. Out of three like garments, pay the regular dry cleaning cost for two…and then one cent for the third.  It is important to remember that this sale applies to items three-of-a-kind.
If you are dressing more casually, Hallak is still offering our wash-and-fold. For many, work looks a little different these last several months.  Between remote work and reduced in-office teams, there may not be the need for formal work attire.  In addition, our laundry services are great for your towels and more.
The New York and Bergen County stores are following safety protocols so in-person visits are comfortable. Additionally, free pick-up and delivery is available in Manhattan, Bergen County, Hamptons, Greenwich, Westchester and the Short Hills neighborhood. Schedule your pick-up today or download the Hallak app.
For the latest in fashion trends and updates, follow us on Instagram!