Celebrating the Life and Memory of Joseph Hallak, Sr.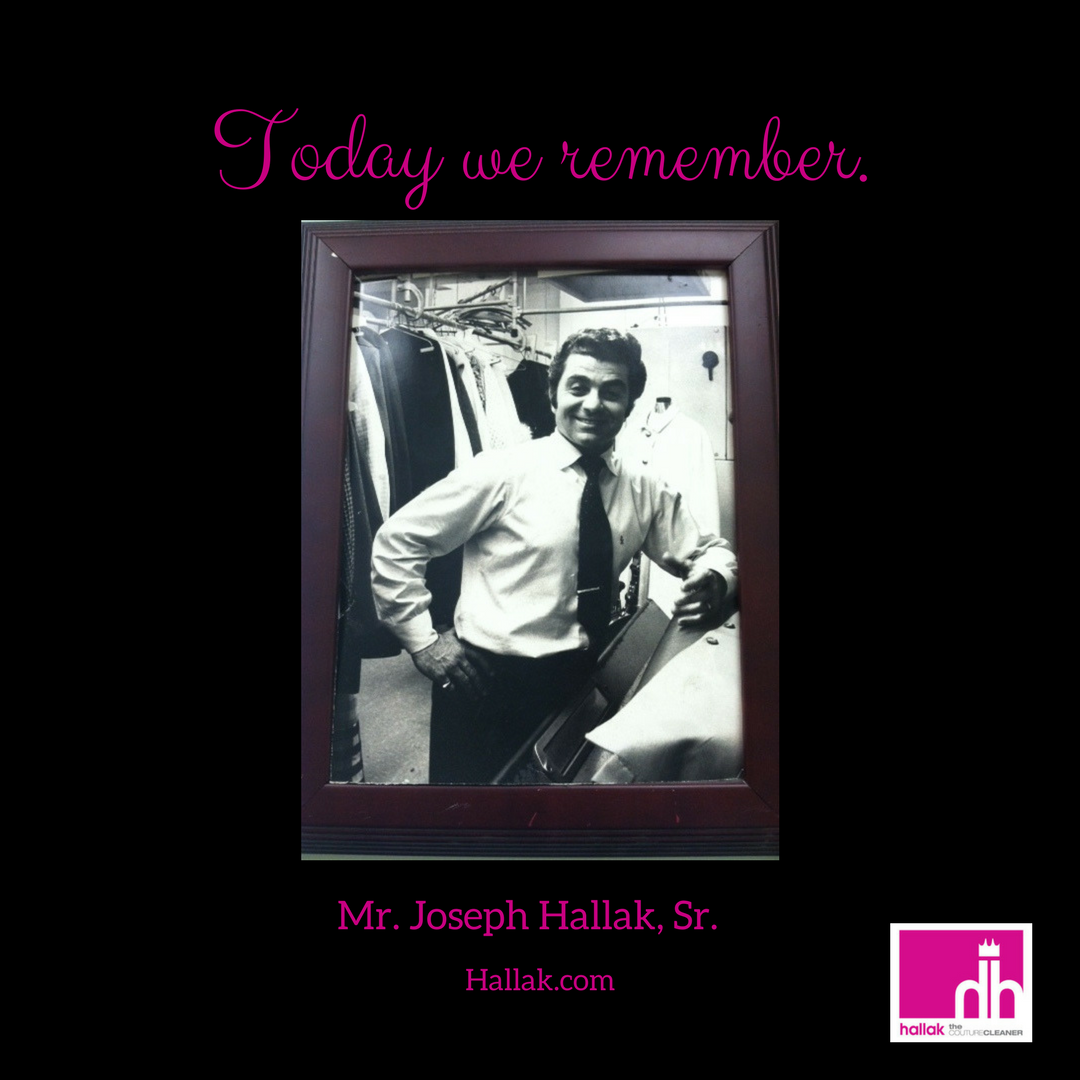 Today, we celebrate and remember Mr. Joseph Hallak, Sr. We hope to honor his memory on his birthday and every day with our work at Hallak.
Mr. Joseph Hallak, Sr., was a true visionary.  With his vision, dedication and strong work ethic, he created what you now know is Hallak Cleaners.  Today, Mr Hallak's sons – John-Claude and Joseph Hallak, Jr. – continue to keep their father's legacy alive.  Additionally their brother, Robert Hallak, is a master interior specialist.  Together, these inspiring sons carry on their parents'  dream.
Although the last year has been quite challenging, it was important that our team provided the same level of quality and customer service Mr. Hallak, Sr. instilled in all of us years ago.
Most importantly, Hallak carries on the values of a true family-owned and operated business that values our clients and team. You can learn more about our history here.
Thank you for your years of loyalty and taking time to remember Mr. Joseph Hallak, Sr.
In addition to Hallak, the Hallak brothers started a new company, Bergen Linen. Much like Hallak, they saw a need for higher quality linen service in the Food and Beverage industry.
Follow Hallak for all the latest updates, trends and special memories.