Free Return Shipping to Hamptons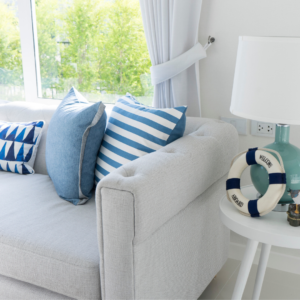 That's right, free return shipping to Hamptons.  We heard you – and we listened.  Currently, many of our customers have (understandably) relocated outside of the New York Metropolitan area.  Even with miles apart, Hallak wanted to let you know that we are here for you.  Therefore, it only made sense to provide this type of reach-out to our friends staying in the Hamptons, upstate NY, etc. (For shipping details, please see below.)
With so much changed, Hallak is doing its best to adapt to our community's new safety guidelines and needs.  As you may already know, we are now offering wash and fold services. For this level of garment and linen care, there is a 5lb minimum at $8.50 per lb.  Dry cleaning is also still available – and with a 15% discount.
Complimentary pick-up and delivery routes for Manhattan, Westchester, Greenwich, Bergen County and the Short Hills neighborhood are still open.  Both retail locations have temporary hours of Monday through Saturday (9am – 3pm).  If you wish to schedule a pick-up or questions about shipping, please call (212) 832-0750 or email info@hallak.com.  Both voicemail and emails are monitored regularly.
When shipping, please include a piece of paper within the package or box with the following information:
Contact/Account Name
Home Address
Return Address
Phone Number
Email Address
Any Special Instructions
Once we receive your items, a team member will call you with any questions or concerns.  If you wish, you may email info@hallak.com prior to any shipping so our team can keep a lookout. (Some clientele prefer to reach out in this manner. We will do whatever it takes to make you feel most comfortable.)
During this time, the Hallak family's thoughts are with you and your loved ones. If you have any additional thoughts regarding what we may be doing better, please feel free to email info@hallak.com or give us a call. For health tips and positive posts, please feel free to follow us on Facebook, Twitter and Instagram.